Chair of Everyday Media and Digital Cultures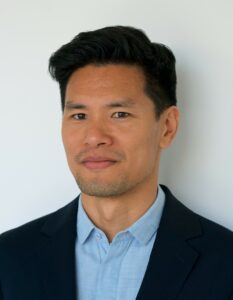 Research and Teaching Focus

Affect and emotion research
Aesthetic theory / philosophical aesthetics
Cultural studies
Film theory
Gender and Queer Studies
Theories of the body
Critical Theory
Media Memory Cultures
Media theory
Phenomenology
Political Aesthetics
Post- / Decolonial Research
Social media and platform research
Theories of the public sphere
Video Art
Social Video Cultures
Witness Research in Cultural Studies
Chris Tedjasukmana (Dr. phil.) teaches and conducts research as Professor of Everyday Media and Digital Cultures at the Johannes Gutenberg University Mainz and co-director of the research group Attention Strategies of Video Activism on the Social Web, funded by the Volkswagen Foundation. He also acts as co-editor of the Montage AV: Zeitschrift für Theorie und Geschichte audiovisueller Kommunikation (Journal for Theory and History of Audiovisual Communication).
After studying political science, theater, film and media studies, and philosophy in Frankfurt am Main, he received his doctorate from the FU Berlin with a dissertation on Mechanische Verlebendigung: Ästhetische Erfahrung im Kino (Aesthetic Experience in Cinema), which was published by Fink-Verlag in 2014. In 2020, among other publications, the book Bewegungsbilder: Politische Videos in Sozialen Medien (Political Videos on Social Media) was published, which he co-authored with Jens Eder and Britta Hartmann.
Prof. Dr. Tedjasukmana is not teaching in the summer term 2023 due to his sabbatical.
Information for students and graduates:
If you would like to request me as a supervisor/reviewer for your bachelor's, master's, or doctoral thesis, I am, in principle, happy to guide you through the process. Before you contact me, please make sure that
a) your planned project roughly overlaps with my research and
b) you outline in a short synopsis (approx. 0.5 A4 pages) what topic your work will address.
If you need a letter of recommendation, I will be happy to write it for you. Please understand that you should have attended and actively participated in at least one of my courses for this, so that I have an adequate basis for my evaluation. Please get back to me 4-6 weeks before the application deadline and include your CV, letter of motivation, and some information about the institution to which you are applying.
Thank you.